CSCE UofT will be hosting Pedram Mortazavi as part of our guest lecture series!Currently a Ph.D. Candidate in the Department of Civil and Mineral Engineering at the University of Toronto, Pedram Mortazavi, MASc., P.Eng. works in areas of seismic resistant and performance-based design, as well as earthquake engineering. He has extensive experience in research, consulting, and design projects around the world and has been recognized by several industry awards.
This talk will provide an overview of the role of civil engineers in the society along and the different branches of civil engineering. The structural engineering industry, the structural design process, and common challenges in structural engineering will be discussed. Current research in structural and earthquake engineering will presented as well as visions for the future of the field.
This presentation is aimed at providing undergraduate students with insight into a career in structural engineering whether it will be in consulting, construction, or research and development.
The lecture will be hosted on ZOOM (a link will be provided closer to the date) with no admission or registration requirements. All are welcome!
Hope to see you there! See Less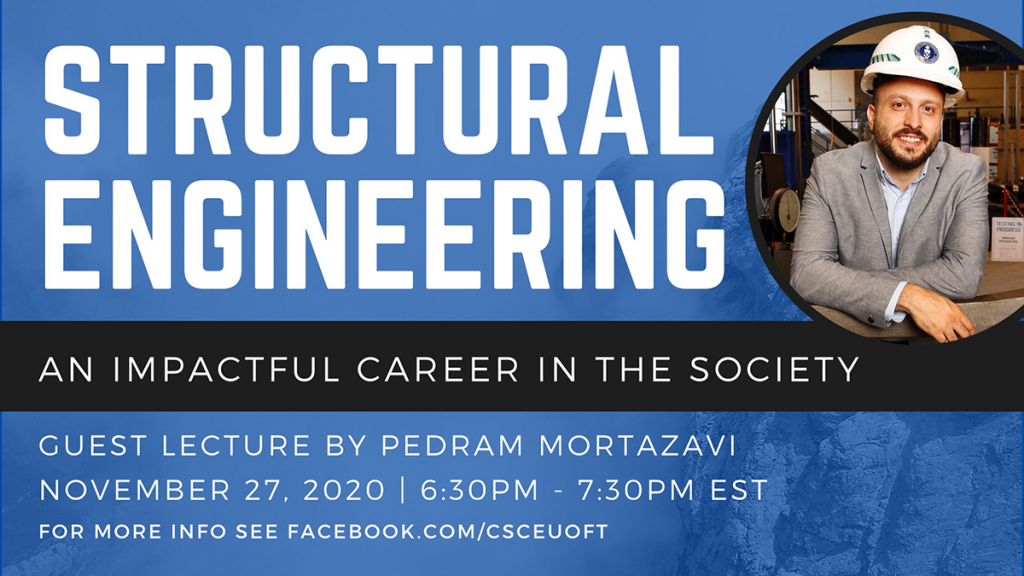 Structural Engineering: An Impactful Career in the Society