Behold behold, Galbraith's Grand Escape Room Showdown is upon us! It's time to put your preposterously impeccable puzzling performances to the test! Create a quartet of your most exquisite, inquisitive quizzlers and complete these complex, cryptic quests in record time! Three titillating trials lay ahead for your teammates, you'll receive only a single shot at victory for each one! 
Choose your team of 4 members, there are three unique escape rooms for you to try! The team with the fastest time in each of the rooms can win a $60 prize by the end of the week!
Pick a 1-hour time slot from 6:30 – 9:30pm EST between Monday, Feb 15 – Friday, Feb 19 to play, sign-ups will be accepted 12pm on the day of your event!
Sign-up here to begin your quest: https://forms.gle/nodP3dMZ3oxPR9599
Facebook Event: https://www.facebook.com/events/234688684911805/
*All games will be hosted in the Civ Club BB Collab – Virtual Common Room.*
Check out the Civ Club Scoreboard for the fastest room times! https://civ.skule.ca/index.php/escape-room-leaderboard/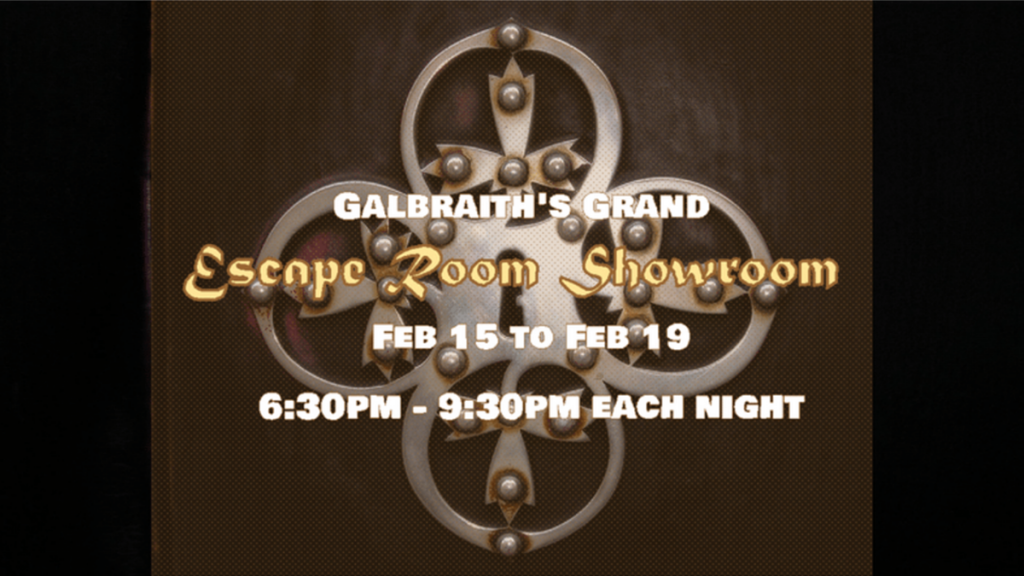 Galbraith's Grand Escape Room Showdown