Guest Lecture by Professor Eric Miller on transportation engineering and planning in an age of disruption. This event is open to any students interested in and looking to learn more about transportation engineering!
Professor Eric Miller is a professor of Civil Engineering at the University of Toronto with a focus on research investigations within the area of transportation modelling and sustainable urban design.
Hosted by the Canadian Society for Civil Engineering University of Toronto Chapter.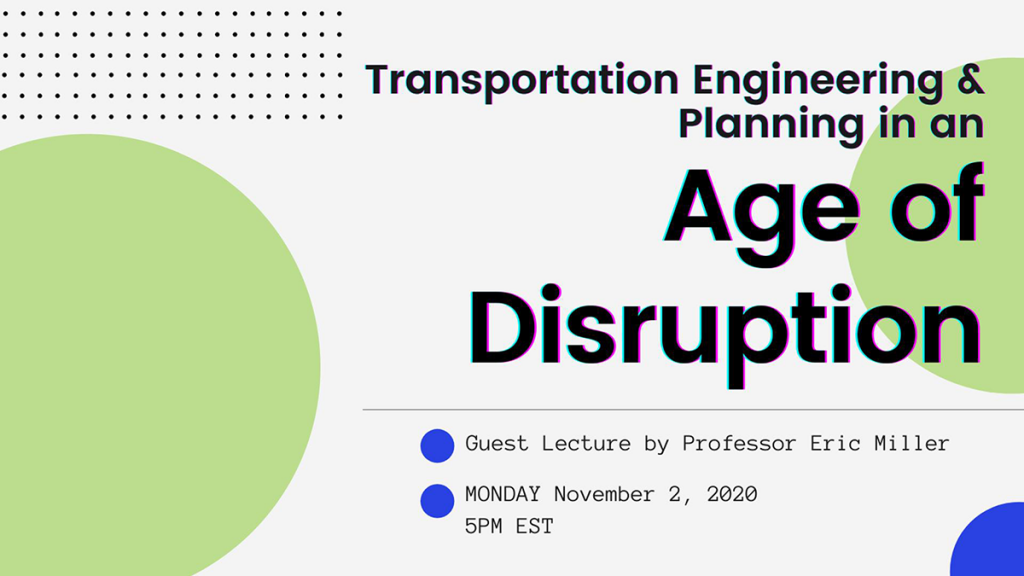 Transportation Engineering & Planning in an Age of Disruption – Eric Miller